Please note that there is a 90 minute minimum for outcalls, so one person can schedule 90 minutes or more, or two people can schedule two 60-75 minute sessions, or more. Payment by cash or check only. These are "Website Special" rates for the Mendocino Coast lower than my current published rates. Payment by cash or check only for these website rates. For housecall rates elsewhere, please inquire about my travel rates. To receive these local website rates, please reserve entirely by email to

or text to 707-357-5162, or use the contact form.
My general rate for office massage and or acupuncture combinations $45 per half an hour. Outcalls are $65 per half hour, except at St. Orres, where the rate is $55 per half hour.
Donna regularly offers massage at :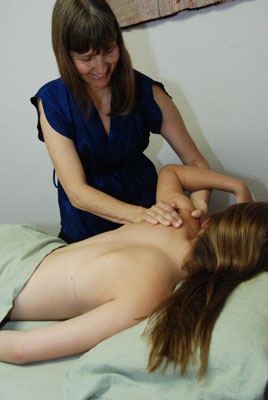 ...and many other fine lodgings.